Columbaria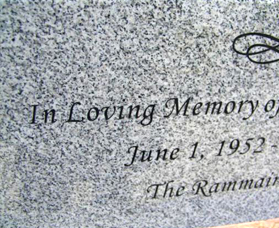 Supreme Memorials is a leader in building custom-designed columbaria that are both beautiful and long-lasting.
Columbaria are growing in popularity as a unique and stunning option for memorialization. Consisting of any number of bronze vaults that contain cremated remains, columbaria can be anything from small monuments to elaborate structures.
With our decades of experience creating durable and stunning monuments throughout the New York tri-state area, we can create the perfect columbarium for memorializing yourself, a loved one, or your family.
---
Custom Designs as Unique as the Life They Represent
Unlike the many providers of stock columbaria, the artists at Supreme Memorials, Inc. specialize in creating custom designs that can include engravings, statues, faceplates, and any number of unique features. We also assist in choosing the ideal site for your columbarium and design a layout that perfectly integrates with the existing landscape and surroundings.
---
We Offer a Wide Variety of Columbarium Options to Suit Your Needs
Interior Columbaria
We often get requests to build custom columbaria inside of existing mausoleums and other structures, such as churches and chapels. At Supreme Memorials, Inc., we will work with you to create a design that fits seamlessly within any existing structure, and work carefully and diligently as to not disrupt the surroundings in any way.
Exterior & Freestanding Columbaria
Freestanding columbaria can be designed as single or double-sided structures, curved walls, or as complete walk-in structures. No matter what design you're looking for, Supreme Memorials, Inc. has the expertise and skill needed to build any freestanding columbarium from the ground up. From drafting the initial design and constructing the foundation to carving the last finishing touches, our team can handle any size of project from start to finish.
Additional Features Designed to Compliment Your Columbarium
Our master craftsmen can create a wide range of custom monuments to compliment and enhance your columbarium. We create beautiful memorial benches, statues, engraved bronze plaques, and much more. Let us handle every aspect of beautifying the landscape surrounding your columbarium to create the perfect environment for reflecting on the lives it memorializes.
---
For more information on how Supreme Memorials, Inc. can assist you in building a columbarium in any cemetery, church, or chapel in New York, New Jersey, or Connecticut, please contact us today to schedule a free consultation.