Professional Monument Companies Around Manhattan NY
Supreme Memorials Provides Custom Stone Cemetery Monuments & Memorials Throughout The Manhattan NY Area.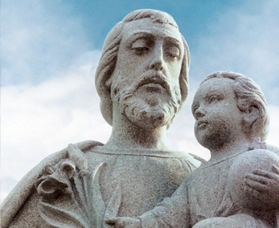 Choosing the correct monument or memorial for your loved one is a big decision. We can help with the stress by helping you to choose a memorial that lasts for many years to come. Supreme Memorials has been in business since 1951 and our cemetery monuments are beautiful, unique, and over the years provided our customers with peace of mind when they need to choose a memorial.
Supreme Memorials has three convenient locations in a historical area of Brooklyn New York, as well as two locations in Staten Island. You are welcome at any time to visit the largest indoor display of monuments and grave markers in New York!
---
Cemetery Monuments & Memorials For Your Loved Ones
Bronze Monuments
Most often, bronze monuments are similar to flat headstones, but are made out of cast bronze instead of stone. In some cases, bronze cemetery markers are doweled and pinned into a granite base. Bronze is also used frequently for statuary work on cemetery memorials.
Bench Monuments
There are many types of benches used in memorialization of loved ones. Bench gravestones can be made in all shapes and sizes and are often used for fundraising sites, as accents to estate plots, and in the interior or exterior of private family mausoleums. Benches can also be used for entombing cremated remains of your loved ones.
Cremation Memorials
Families looking for traditional burial monuments, but still want to be cremated, now have options. Supreme Memorials, Inc. provides many different styles of cremation memorials ranging from bench memorials to upright family monuments and private family columbaria.
Civic Monuments
Supreme Memorials, Inc. is proud to build civic memorials. Please call our office for further assistance. There's no project too big or too small!
---
---
Monument Engraving Services
We employ the area's finest engraving experts to ensure that your loved one's memorial matches the quality they deserve. Our team can handle letters that are knife-cut, frosted outlines, hand-tooled or hand-drawn, and many more styles. This is what distinguishes us from many other monument shops, and has helped keep us around since 1951.
Once the team is on site, we carefully review our worksheets, the contract, and the cemetery permit to verify the information we have on your engraving request. Our carvers then mask the monument with the stencil and transfer the letters and numbers onto it before carefully cutting the lines with a sharp stencil knife. When the material from carving the letters is removed, these open areas are then sandblasted with silica sand until they are the same depth as the surrounding letters. If the work requires hand-carved lettering, the process is slightly different - we still protect your memorial and we still use a template, but the letters are cut using a hammer and a chisel.
---
Reviews About Our Monument Companies in Manhattan NY
"I wanted to send you a personal thank you for the job done on the Armellino gravestone at St. Charles Cemetery. Simply said the work is outstanding. My family and I appreciate the great job that was done and will recommend you to everyone we know as its very hard to deal with these things in life but you made it much easier. Thanks again for all your help and support in getting the job done."

Ron Armellino
---
"I just wanted to let you know I was at Ocean View cemetery this weekend and the grave inscription for my mom looks great."

Gracias
---
"As a funeral director I know there are many companies that are just middlemen in the monument business, this is why I choose you to engrave my mother's memorial. It is always a pleasure to know the company you are using are the ones actually doing the work, no subcontractors no B.S. I always recommend my clients to use your services and we always receive great feedback but you never know how personal the service is until one uses it. Let it be known you will always receive a recommendation to all of my clients because of your personal touch and skilled carvers on staff."

A Local Funeral director in Brooklyn NY (name withheld)
---
If you're looking for the best monument companies near Manhattan NY, Supreme Memorials can help. Help your loved ones be remembered in the way you'd want them to be with a cemetery monument or memorial. If you have any questions regarding customization or styles of monuments, don't hesitate to contact us with your answers - we'd love to talk with you during this painful time and help you in whatever way we can.