Beautiful Granite Monuments Around Flushing NY
Supreme Memorials Offers Custom Stone Cemetery Monuments & Memorials Throughout The Flushing Area.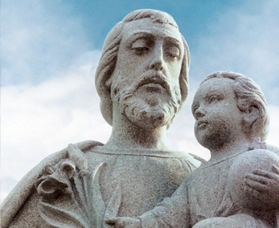 When you need a cemetery monument or memorial for your loved one, it can be a big decision. We can help you by offering one of the largest selection of custom memorials that will last for many more years to come. Supreme Memorials has been in business since 1951 and our cemetery monuments are beautiful, unique, and over the years provided our customers with peace of mind when they need to choose a memorial.
Supreme Memorials has three convenient locations in a historical area of Brooklyn New York, as well as two locations in Staten Island. You are welcome at any time to visit the largest indoor display of monuments and grave markers in New York!
---
Cemetery Monuments & Memorials For Your Loved Ones
Bronze Monuments
Most often, bronze monuments are similar to flat headstones, but are made out of cast bronze instead of stone. In some cases, bronze cemetery markers are doweled and pinned into a granite base. Bronze is also used frequently for statuary work on cemetery memorials.
Bench Monuments
There are many types of benches used in memorialization of loved ones. Bench gravestones can be made in all shapes and sizes and are often used for fundraising sites, as accents to estate plots, and in the interior or exterior of private family mausoleums. Benches can also be used for entombing cremated remains of your loved ones.
Cremation Memorials
Families looking for traditional burial monuments, but still want to be cremated, now have options. Supreme Memorials, Inc. provides many different styles of cremation memorials ranging from bench memorials to upright family monuments and private family columbaria.
---
---
Monument Engraving Services
Most headstones, monuments, and tombstones are engraved with sandblasting techniques, but Supreme Memorials is one of the few companies on the east coast that has the expertise to match the classic timeless hand-carved stones that has been used for thousands of years.
Once the team is on site, we carefully review our worksheets, the contract, and the cemetery permit to verify the information we have on your engraving request. We will then coat the area of the monument to be lettered with a filler that seals any small pits in the granite or marble. When the material from carving the letters is removed, these open areas are then sandblasted with silica sand until they are the same depth as the surrounding letters. If the work requires hand-carved lettering, the process is slightly different - we still protect your memorial and we still use a template, but the letters are cut using a hammer and a chisel.
---
Testimonials About Our Granite Monuments in Flushing
"I was pleased to receive notice that the work on my family's gravestone was completed. Last week, I had the opportunity to make a visit to Holy Cross Cemetery and see the actual finished stone. I would like you to know that I am extremely pleased with this fine workmanship and care with which my problem was solved. My Family and I are very appreciative of your kindness, understanding, and advice in solving this sensitive problem."

Brother Robert S. , OSF
---
"Thank you in assisting our family to engrave my father's name on the tombstone, your staff is very professional and we can tell you really are in business for four generations; you will always have a recommendation from our family."

Fran & Maria
---
"Mike thanks for the excellent job your staff did on our stone. Your service was much faster then I expected. Even though you could not promise me the work to be done for mothers day because of cemetery permits that are needed to work on the stone. To my surprise, I received a phone call on Friday before mothers day letting me know my mom's name is on the stone."

Jillian C.
---
If you're looking for the best granite monuments around Flushing, Supreme Memorials can help. Help your loved ones be remembered in the way you'd want them to be with a cemetery monument or memorial. If you have any questions regarding customization or styles of monuments, don't hesitate to contact us with your answers - we'd love to talk with you during this painful time and help you in whatever way we can.