Long-Lasting Cremation Memorials Near Astoria NY
Supreme Memorials Offers Cremation Memorials For Your Loved Ones, Forever.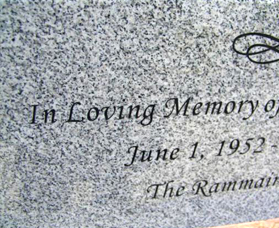 Since 1951 Supreme Memorials has been helping families preserve the memories of their loved ones with cremation memorials that are beautiful and one-of-a-kind. Throughout the years we have preserved the same values and skills that our founders based the company on. Between our locations throughout Brooklyn and Staten Island we're proud to be one of the largest gravestone, mausoleum and columbaria provider throughout New York!
---
Mausoleums For Your Loved Ones in Astoria
From your first consultation with one of our friendly and knowledgeable staff members, you will feel confident knowing we will put 110% of our expertise to work for you. During this initial meeting, we will help you determine a budget for your mausoleum and review the site survey of the cemetery plot to ensure that your family's legacy is properly preserved and represented for decades to come.
Different Types Of Mausoleums
Private Family Mausoleums
Private family mausoleums allow the family be in total control of how they will be remembered for decades to come. A private family mausoleum perpetually stands as a testament to a family's style, distinction, and accomplishment - a lasting symbol of lives that truly made a difference. There are many design options for the building layout, exterior, interior, and perpetual landscape of their mausoleum site.
Community Mausoleums
Unlike a private family mausoleum, community mausoleums are affordable, convenient, and provide an everlasting memorial to those entombed within. Families can purchase a space in a community mausoleum for one family member, or for their whole family. Some community mausoleums offer a semi-private space for families to purchase. For families wishing for above-ground entombment that cannot afford a private family mausoleum, or does not wish to undergo the planning involved with creating their own eternal estate, a community mausoleum is a viable choice.
Sarcophaguses
A sarcophagus is an above-ground tomb. Unlike a private family or community mausoleum, you cannot walk into a sarcophagus. A sarcophagus can be designed for one interment or to hold dozens of interments.
---
Columbariums & Cremation Memorials Astoria
Columbaria are growing in popularity as a unique and stunning option for memorialization. Consisting of any number of bronze vaults that contain cremated remains, columbaria can be anything from small monuments to elaborate structures.
Interior Columbaria
We often get requests to build custom columbaria inside of existing mausoleums and other structures, such as churches and chapels. At Supreme Memorials, Inc., we will work with you to create a design that fits seamlessly within any existing structure and work carefully and diligently as to not disrupt the surroundings in any way.
Exterior & Freestanding Columbaria
Freestanding columbaria can be designed as single or double-sided structures, curved walls, or as complete walk-in structures. No matter what design you're looking for, Supreme Memorials, Inc. has the expertise and skill needed to build any freestanding columbarium from the ground up. From drafting the initial design and constructing the foundation to carving the last finishing touches, our team can handle any size of project from start to finish.
Unlike the many providers of stock columbaria, the artists at Supreme Memorials, Inc. specialize in creating custom designs that can include engravings, statues, faceplates, and any number of unique features. We also assist in choosing the ideal site for your columbarium and design a layout that perfectly integrates with the existing landscape and surroundings.
---
When you need cremation memorials for your loved ones that you've lost, please contact us today for custom work that will last forever. We proudly serve the greater Astoria and New York areas with our one-of-a-kind mausoleums, columbariums, cremation memorials and more.